Signature Casement Window
Launch Gallery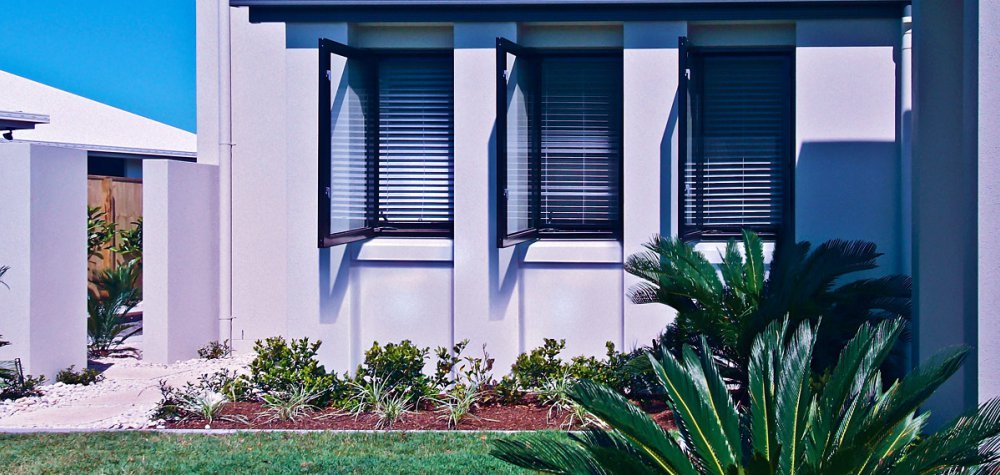 Overview
Statesman's Signature Casement Windows are ideal for use with fixed windows and provide a stylish option to suit the traditional or contemporary home. Casement windows can swing open to almost 90 degrees (like a door) to provide superior ventilation, while the large glass areas provide unobstructed views and bathe your rooms in natural light. Due to the traditional design of the casement window, flyscreens will be hinged internally to give access to the window handle(s).
Features & Benefits
​Signature Casement Window
Casement windows can be proportioned to almost any dimension, allowing them to stand alone or be combined horizontally
Modern slimline design
Single or double glazed
Traditional solid sash giving heritage appearance
Cam style handle latch (with key lockable option)
Full joint sealing maximises weather proofing performance
Limited opening capability for multi storey applications
High rating for energy performance due to superior sealing action
Powder coated Aluminium frames for strength and durability
Tested to Australian Standards
Performance Parameters
​​Signature Casement Window
Frame Size 100mm
Maximum Height 1800mm*
Maximum Width 3440mm*
Maximum Panel Width 860mm*
Maximum Panel Weight 42kg
Maximum Water Rating 600Pa
Maximum Wind Rating 4500Pa ULS
Maximum Glass Thickness (single glazed) 12.76mm
Maximum Glass Thickness (double glazed - IGU's) 24mm
Maximum Bushfire Attack Level BAL40

*all sizes subject to design limits
DISCLAIMER
Whilst every effort has been made to ensure details are accurate, Statesman Windows can take no responsibility for any loss or damage whatsoever arising as a result of any errors contained in this website. In some cases product dimensions may vary or be changed without notice. The user of this website should not act or rely upon on any information contained herein without first obtaining appropriate professional advice from Statesman staff relating to their particular circumstances.
Statesman Windows disclaims all liability for loss or damage suffered by any party who acts or fails to act in reliance of this website.
Product Range
Contact Details
Statesman Windows - Factory Direct Showroom
879 Port Road, Cheltenham SA 5014
P.O. Box 5112, Alberton SA 5014
Factory & Showroom
Open Monday to Friday - 7am to 5pm
Closed weekends & public holidays
Factory pickups Monday to Friday - 7am to 230pm
Please use our rear car park - enter via Chippenham St (between cemetery & our factory)
Port Rd parking strictly between 10am - 3pm Monday to Friday
Phone: (08) 8345 1911
Fax: (08) 8348 0344
---