Essential Double & Single Hung Windows
Launch Gallery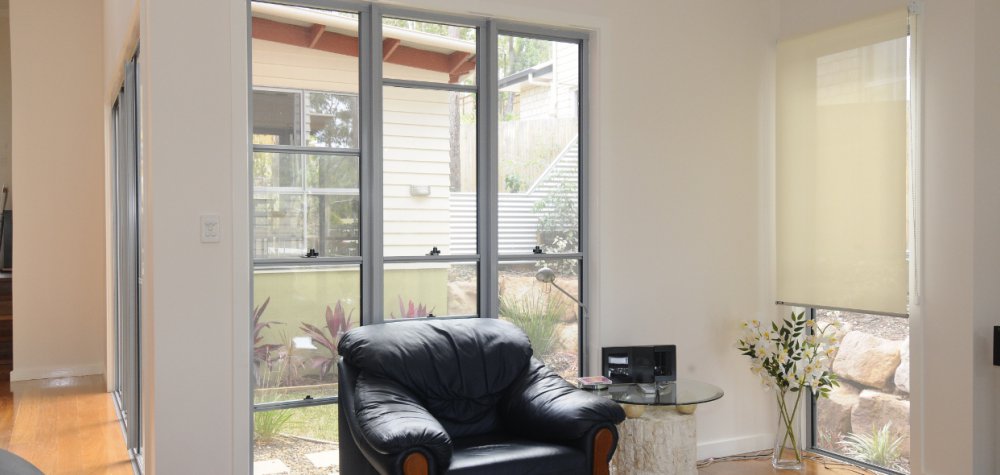 Overview
Statesman's Essential Double Hung Window has an adjustable top and bottom single glazed sash which provides superior climate control performance, allowing you to direct air through the top, bottom, or both sashes at the same time. Its traditional design is a favourite choice amongst renovators aiming to retain an older homes vintage charm. The addition of colonial or federation bars enhances this charm by mimicking separately glazed panels, as done in days of old. Also available as the single hung, with the top sash fixed and a half height screen, providing extra security and safety if required. Screens are mounted on the outside of its 52mm wide frame and are not available as retracting / cavity style screens. Due to the nature of this design, sashes may require periodic adjustment to ensure sash stability by use of conveniently located adjustment screws. Especially on larger sashes with heavier glass. See our Signature Double Hung window for double glazing options.
Features & Benefits
Essential Double Hung Window
52mm wide frame

Single glazed only (for double glazed - see our Signature range)

Adjustable top and bottom sash for improved ventilation

Engineered sash balances for trouble free operation

Conveniently located screws for adjustment of sash tension

Ideal in servery situations between kitchen and outside entertainment areas (without flyscreens)

Optional die cast zinc cam locks for increase security

Optional vent lock allows the window to be secured while partially open for ventilation (Single Hung only)

Outside face mounted screens

Compatible with most cladding systems due to the location of building fins

Optional 20mm or 40mm external fin / face fixing adaptor for flush mounting to exterior wall cladding

Tested to Australian standards
Performance Parameters
Essential Double Hung Window
Frame Size 52mm
Maximum Height 2100mm
Maximum Width 3010mm
Maximum Panel Width 1200mm*
Maximum Panel Weight 22kgs
Maximum Water Rating 450Pa
Maximum Wind Rating 4500Pa ULS
Maximum Acoustic Rating Rw28
Maximum Glass Thickness (single glazed only) 6.38mm
Maximum Bushfire Attack Level BAL 40
*all sizes subject to design limits
Signature Double Hung Windows
Launch Gallery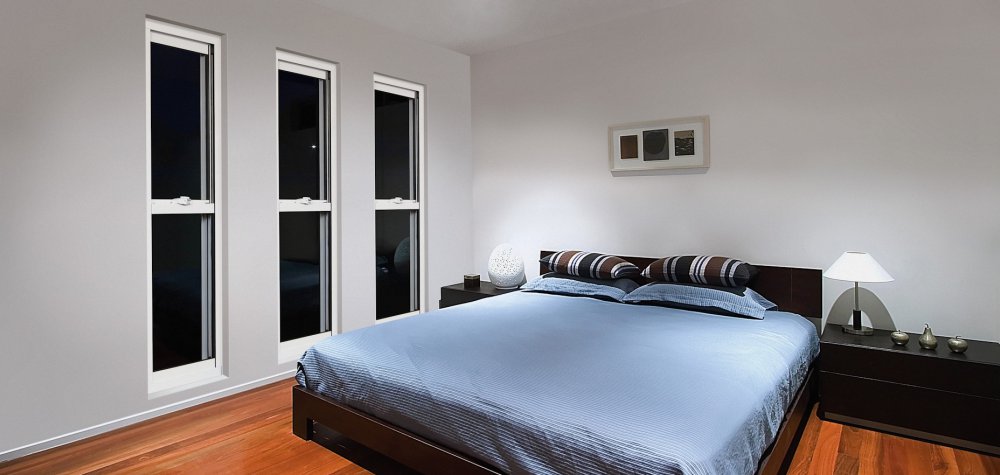 Overview
Statesman's Signature Double Hung Window features a 100mm wide frame that is both modern and stylish, giving the appearance of a commercial product without the budget to accompany them. Accommodating double glazing as well as standard or LowE single glazing and featuring an integrated flyscreen concealed within the main perimeter frame. Able to handle more than twice the panel weight as well as providing larger frame sizes than that of rival "commercial" double hung windows, the "semi-commercial" Signature Double Hung is a winning design.
Features & Benefits
Signature Double Hung Window
Shares the clean, contemporary look of other Statesman Signature products
Multiple springs per sash for effortless operation of even the largest and heaviest sashes
Unique roller system stabilises the sashes ensuring smooth, quiet sliding action
Modern, stylish hardware with superior security and convenient locking features
Improved location of adjustment screws for correction of sash tension
Integrated insect, safety and security screen options
Performance Parameters
Signature Double Hung Window
Frame size 100mm semi-commercial
Maximum window height 2450mm
Maximum window width 3690mm
Maximum panel width 1230mm
Maximum panel weight 42kgs
Maximum water rating 600Pa
Maximum wind rating 6000Pa ULS
Maximum glass thickness 12.76mm (single glazed) 20mm double glazed (IGUs)
Maximum acoustic rating Rw31
Maximum bushfire attack level BAL 40*
DISCLAIMER
Whilst every effort has been made to ensure details are accurate, Statesman Windows can take no responsibility for any loss or damage whatsoever arising as a result of any errors contained in this website. In some cases product dimensions may vary or be changed without notice. The user of this website should not act or rely upon on any information contained herein without first obtaining appropriate professional advice from Statesman staff relating to their particular circumstances.
Statesman Windows disclaims all liability for loss or damage suffered by any party who acts or fails to act in reliance of this website.
Product Range
Contact Details
Statesman Windows - Factory Direct Showroom
879 Port Road, Cheltenham SA 5014
P.O. Box 5112, Alberton SA 5014
Factory & Showroom
Open Monday to Friday - 7am to 5pm
Closed weekends & public holidays
Factory pickups Monday to Friday - 7am to 230pm
Please use our rear car park - enter via Chippenham St (between cemetery & our factory)
Port Rd parking strictly between 10am - 3pm Monday to Friday
Phone: (08) 8345 1911
Fax: (08) 8348 0344
---