Signature Louvre Window
Launch Gallery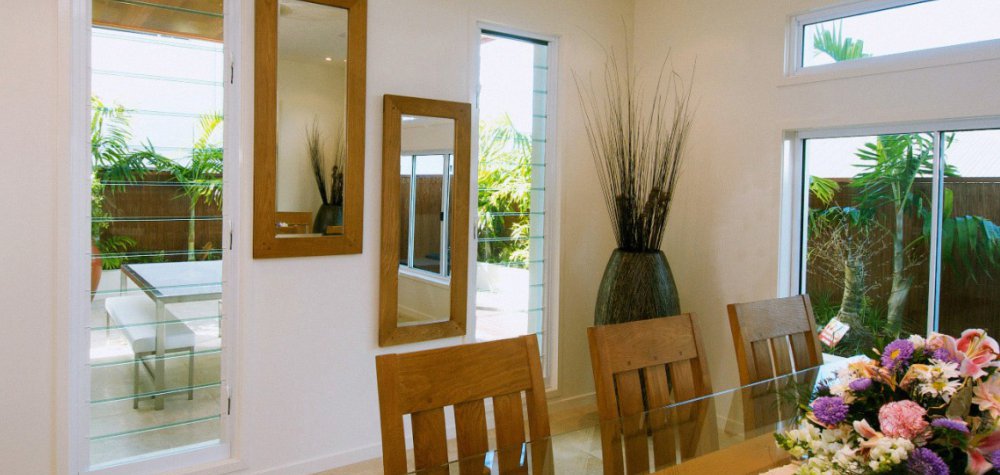 Overview
Statesman's Signature Louvre Window system incorporates Doric's Ventus 102mm or 152mm louvre gallery into our 125mm wide frame. Statesman's Louvre window is designed to allow full control over air flow and light, with easy to use operating handles and an integral fitted flyscreen inside the frame.
Features & Benefits
Signature Louvre Window
Maximum airlfow control
102mm or 152mm blade option
UV stabilised state-of-the-art polymer components
Cast alloy pivot bearings
6mm toughened safety glass with polished edges
Standard manual control mechanism
Remote handle for hook rod, winch or motorised operation
Tested to meet AS4420 test methods & passed AS/NZS2047-2014
Performance Parameters
Signature Louvre Window
Frame Size 125mm
Maximum Height 2471mm (subject to design limitations)
Maximum Width 5430mm (subject to design limitations)
Maximum Panel Width 1000mm (subject to design limitations)
Maximum Water Rating 300pa
Maximum Wind Rating 4500Pa ULS
Maximum Acoustic Rating Rw23
Maximum Glass Thickness 6mm (single glazed)
Maximum Bushfire Attack Level BAL 19
DISCLAIMER
Whilst every effort has been made to ensure details are accurate, Statesman Windows can take no responsibility for any loss or damage whatsoever arising as a result of any errors contained in this website. In some cases product dimensions may vary or be changed without notice. The user of this website should not act or rely upon on any information contained herein without first obtaining appropriate professional advice from Statesman staff relating to their particular circumstances.
Statesman Windows disclaims all liability for loss or damage suffered by any party who acts or fails to act in reliance of this website.
LINKS TO THIRD-PARTY WEBSITES DISCLAIMER
This site contains links to websites which are not maintained by Statesman Windows. Links to third party websites are provided for your convenience and informational purposes only. Third party websites are not controlled by Statesman Windows and therefore are not responsible for any content, accuracy, products or services offered or on display within or through those websites. Statesman Windows does not guarantee that these sites will not change without our knowledge. The inclusion of any links in this website does not imply Statesman Windows endorsement of the third party website or affiliation with the third party website's owners or sponsors. Statesman Windows' privacy polices does not apply to linked websites. You should consult the privacy disclosures on each third party site for further information.
Product Range
Contact Details
Statesman Windows - Factory Direct Showroom
879 Port Road, Cheltenham SA 5014
P.O. Box 5112, Alberton SA 5014
Factory & Showroom
Open Monday to Friday - 7am to 5pm
Closed weekends & public holidays
Factory pickups Monday to Friday - 7am to 230pm
Please use our rear car park - enter via Chippenham St (between cemetery & our factory)
Port Rd parking strictly between 10am - 3pm Monday to Friday
Phone: (08) 8345 1911
Fax: (08) 8348 0344
---